The short answer is, 'Absolutely. Yes!'  In the 1970's Jeff Bland PhD FACN FACB CNS, former Professor of Chemistry at the University of Puget Sound in Washington state, started his work in Functional Medicine (FM).  Ten years later Dr. Bland began teaching practitioners how to implement preventive nutritional medicine in their professional practices.  FM, like many health practices, spotlights whole-food nutrition as a cornerstone of healing.
The Institute for Functional Medicine was launched in 1991, with Dr. Bland as the Co-Founder.  The organization offers a FM Certification Program for physicians and health care professionals holding at least a Masters' degree and licensure in their fields.
In 2014, the Cleveland Clinic established The Center for Functional Medicine with the Functioning for Life™ 10-Week Program where patients can select from a disease-specific series of options to meet their individual functional health needs.  Please visit https://my.clevelandclinic.org/departments/functional-medicine for more information.
FM is a proactive, personalized care approach that incorporates three distinct paths into a patient's health assessment/history, namely natural medicine, molecular medicine, and systems biology.  FM health practitioners are MDs, DOs, DCs, CNPs, and PharmDs, among others.  The University of Western States offers a degree in Human Nutrition and Functional Medicine (see https://www.uws.edu/human-nutrition-functional-medicine/ ).
FM practice attempts to address the underlying root cause of disease rather than just symptoms and symptom management.  FM is based on the principle that a diagnosis can be the result of more than one cause, or one cause (e.g., inflammation) may lead to multiple diagnoses over time.  The primary FM outcome goal is for a patient to modify as many lifestyle choices as necessary to address the root cause of their issues and to prevent illness as much as possible.
Typical laboratory blood tests ordered by FM practitioners to help assess patterns of imbalance may include, but are not limited to, the following biomarkers:
Nutrient deficiencies (e.g., blood or genetic test)
Immune and inflammation
Digestive
Oxidation
Neurotransmitters
Hormones
Toxicity (e.g., heavy metals)
The FM physician will assess your medical and surgical history, home/life environment, lifestyle choices, possibly your genetics, and how any/each may be influencing your symptoms.  An individual FM intervention/treatment plan will be built around your whole-person health needs.
By comparison to Integrative Health and Medicine (IHM), FM embraces much of the philosophy of IHM, while adding a biologic systems-oriented approach to proactive patient care.  Comprehensive IHM involves traditional medicine health care plus complementary, holistic, mind body spirit interventions that may include other IHM practitioners on the health team.
Your physician's IHM care recommendations may include meditation/stress management, acupuncture, Yoga, massage, dietary supplements, nutrition education, exercise, and lifestyle changes to improve your health.  For more information about IHM, visit the American Board of Integrative Medicine @ https://www.abpsus.org/aboim/ or the Andrew Weil Center for Integrative Medicine in Tucson AZ @ https://integrativemedicine.arizona.edu/ .
For perspective, the American Academy of Family Physicians does not embrace FM principles in their entirety.  Regardless of your preference for FM or IHM, it is important to enlist a trained licensed physician as your gatekeeper to coordinate your health team.
Check with your insurance carrier to see if FM office visits and laboratory tests are covered by your insurance carrier.  Several FM practitioners are located within the Greater Cincinnati Northern Kentucky area from which to choose.  Holistic pharmacists are becoming more involved in FM practices in the areas of nutrition coaching and pharmacogenomics/nutrigenomic testing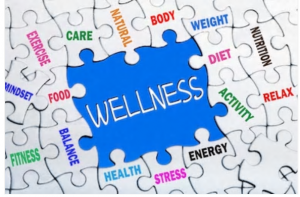 throughout the country.  For more information visit https://wwwifm.org/find-a-practitioner .  For more information on FM research, visit www.clinicaltrials.gov.